Stem Rock Natural Area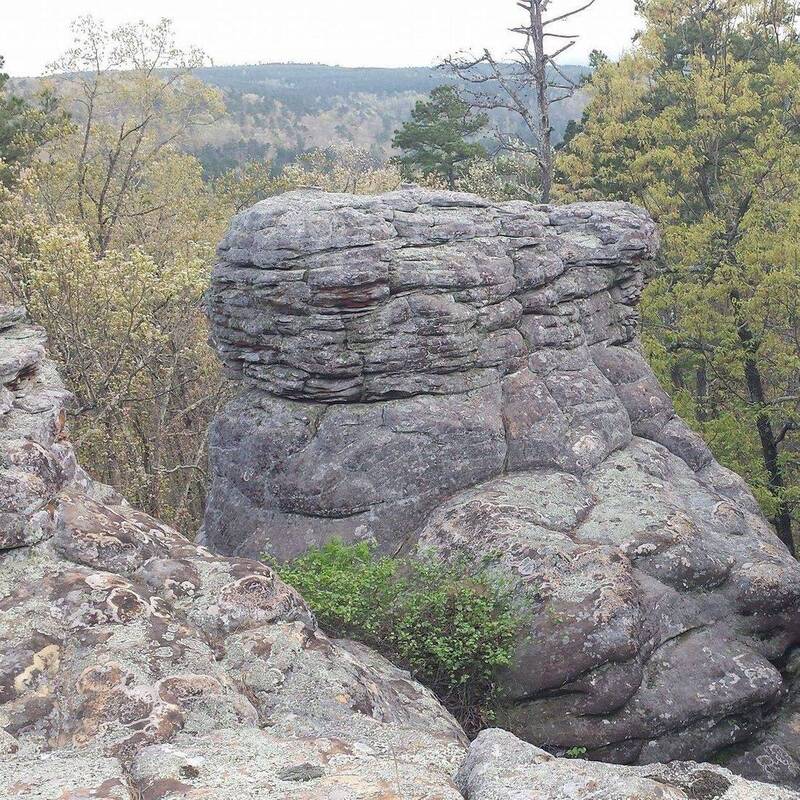 Stem Rock Natural Area has a beautiful rock formation near Oxley! The 3/4 mile trail from the parking area to the rock formation is mostly level. There is a sign at the trailhead where you park. No vehicles are allowed down the trail, but you can mountain bike down. This is along the Ozark Grinder Bike Trail.
If you are into Geocaching, there is a cache at Stem Rock! See if you can find it! Stem Rock is a pretty awesome place. If you do find the cache, be sure to add something cool to the cache and sign the log book. To find information about the cache, including its GPS coordinates, or to log your exciting find, go to www.geocaching.com, and search GC code "GC75BGF".