The Buffalo National River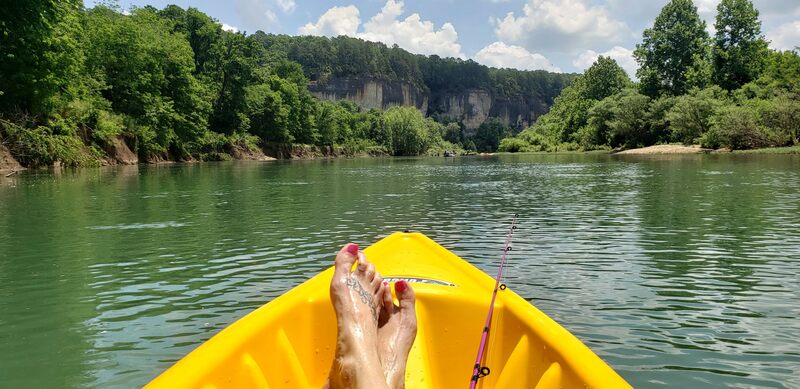 Searcy County is home to approximately 48 miles of America's 1st National River! 1.3 million visits to the Buffalo River in 2022! Clear, cool water, towering ridges and bluff lines, and miles of gravel and sand beaches await floaters, fishermen, campers and sunbathers! The Buffalo National River and its tributary Richland Creek, are both national wild and scenic rivers! Canoeing, kayaking, hiking, horseback riding, campgrounds, the Tyler Bend Visitor Center, elk viewing, bald eagles, swimming holes and fishing for smallmouth bass await you in the heart of the Buffalo National River! Gilbert, labeled the coolest town in Arkansas, has the closest lodging to the Buffalo National River! Great spots include the Bat House (aka Skull Bluff), the Nars, Shine Eye, and Red Bluff Overlook! The Buffalo National River has been designated the status of an International Dark Sky Park!


Buffalo Camping & Canoeing at the Gilbert General Store

See the Buffalo National River and the Ozarks from up above with Buffalo River Air Tours of Marshall! Fly with Burt Ballard and witness the awe-inspiring beauty of the Buffalo National River from an astonishing altitude of 2,500 feet—a rare experience that few have the opportunity to encounter! Float, Hike, and Fly the Buffalo! Great new Arkansas Tourist Attraction! See the gorgeous Ozarks while you dance through the clouds! Fly from Searcy County "Buffalo River" Airport-4A5, Marshall AR Give the gift of Flight to a special person! Book now here: https://buffaloriverairtours.com/... Call today 870-447-3000.