World Class Hiking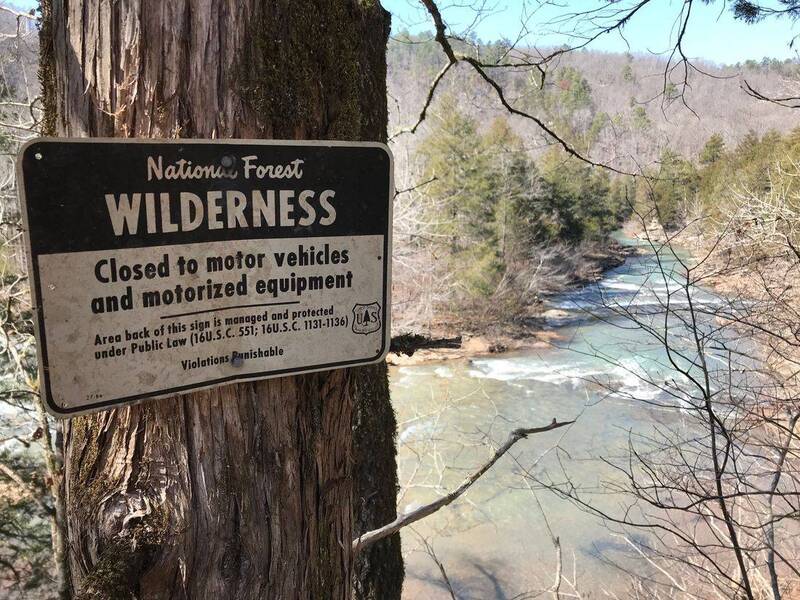 The Ozark Highlands Trail has been noted as one of the top ten long distance hiking trails in the US by the Guardian! Also noted by Outside magazine as one of the World's Seven Great Winter Backpacking Trips! From Outside Magazine: "The Ozark Highlands Trail (OHT), currently 270 miles long (with 50 more trail miles in the works), travels through a little-known stretch of the American wilderness in the northern half of the state. The Forest Service calls it "one of the most scenic trails in the US," and we'd tend to agree. The best part? With little-to-no thru-hiker traffic, you can have this oasis of wildlife, waterfalls, and ridgelines all to yourself."

The Ozark Highlands Trail named The 8 Best Long-Haul Backpacking Trails in USA for 2022 - Travel your way | Best things to do | Best travel destinations | Road trip planner | Best countries to visit | Cheap places to travel
The Ozark Highlands Trail, which encompasses the Buffalo River Trail, enters western Searcy County near Falling Water Creek and proceeds north to a point across the Buffalo National River from Woolum, then continues downriver to Tyler Bend and on to Dillard's Ferry at the Highway 14 bridge! It's a good idea to wear fluorescent orange while hiking during fall hunting seasons. Always leave a trip plan with someone before hiking. Other hiking opportunities at Tyler Bend, Gilbert, and Stem Rock! Always leave a trip plan and please wear orange when hiking during gun hunting season. Buffalo River Trail segment from
Woolum to Tyler Bend
.
Tyler Bend Trails
.
Shine Eye to Gilbert Trail
.
Old Railroad Trail
downriver from Gilbert. Buffalo River Trail hiking upriver,
Dillard's Ferry to Spring Creek
. Check with
Ozark's Highland Trail Association
for additional information.
Schedule a guided Ozarks Adventure with
Ozark MudLife
! Guided Adventures and Overland Expeditions! Offering hiking expeditions amd backpacking/camping trips! Call 870-409-1884.
https://ozarkmudlife.com/
Insured!
Hiking:
Fuzzy Butt Falls
Kings Bluff and Pedestal Rocks
Prohibition Falls and Bearcat Hollow
Stack Rock
Twin Falls via Sandstone Castle Trail
Richland Falls
Centerpoint to Goat Trail
Punchbowl Falls via OHT
Backpacking/Camping:
Ozark Highlands Recreation Trail
Backpacking/camping! Pick up a brochure at the Buffalo River Historic Jail & Museum in Marshall and the Buffalo River Art Gallery in Gilbert!
Coming Soon! The "Bobcat Trail" near the airport in Marshall will be a multi-use trail for mountain biking, trail running, and hiking.