Northern Searcy County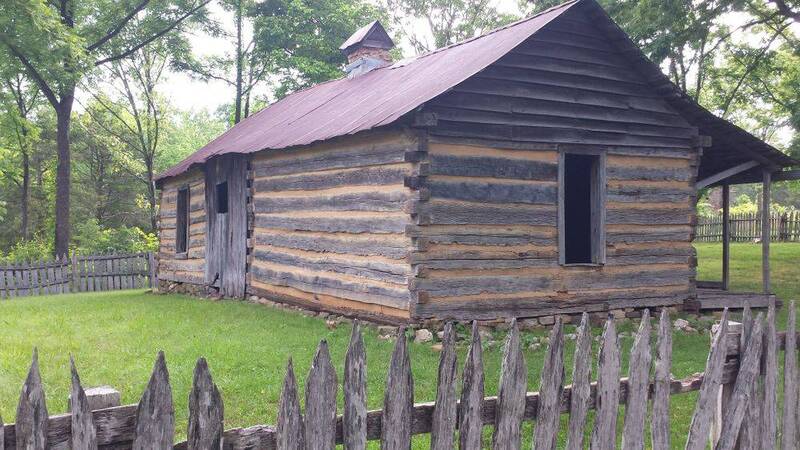 Northern Searcy County is wonderful! Who hasn't seen the incredible photos from the Red Bluff Overlook high above America's 1st National River! The middle river sweet spot for Buffalo National River Tourism runs from Tyler Bend to Gilbert! Public campgrounds are available at Woolum, Tyler Bend, Shine Eye, and Grinder's Ferry. Tyler Bend has 10 walk-in and 28 drive in sites on a first come first served basis. The campground provides flush toilet restrooms, one with hot showers. Water spigots are located throughout the campground. The Woolum camping area is open year-round and located seven miles southwest of St. Joe on paved and gravel roads. Vault toilet will be open with limited or no servicing. No fees are charged. Horse camping is permitted. This is a pack in/pack out facility with no trash service provided. Private campgrounds in Gilbert at the Gilbert R.V. Campground and Buffalo Camping & Canoeing! Gilbert RV Campground RV section has 18 grass and gravel lots. 20, 30, and 50 amp electric hookups. The tent section of the campground offers eight tent sites, including "shot gun cabins".

Outfitters provide float and shuttle services at Buffalo Camping & Canoeing of Gilbert, and Silver Hill Float Service just outside Tyler Bend!

Not only is Gilbert the "Coolest Town" in Arkansas, at times with the lowest recorded temperature in the state, but it's also Arkansas' smallest incorporated town. The short drive along Highway 333 is simply beautiful. When you arrive, you'll find a town that time forgot. Welcome to the quiet community, surrounded by the cool mist of the Buffalo River. Gilbert is the smallest sister city in the world. Her sister city, Bride, is on the isle of Man in the Irish Sea.

St. Joe School is a K-12 public school in the Ozark Mountain School District. St. Joe also has a thriving wood products business, Ozark Timber Treating Company. Cattle ranching thrives throughout the area.

The area's lodging is fantastic! Gilbert has the closest lodging to the Buffalo River! Gilbert area lodging is available at Buffalo Camping and Canoeing, Buffalo River Cabin, Gilbert RV Campground, Anna's House, and Kelly's Bunkhouse! The St. Joe area has lodging at Bear Creek Log Cabins, Buffalo River Lodge, Kindling Trail Cabin, Sky Hawk Ridge, Triple D Cabins, The Buffalo Bungalo at St. Joe, and Wits End Ranch! The Buffalo National River is the 1st park in Arkansas to be named an International Dark Sky Park! Searcy County has some of the darkest night skies in the Eastern United States with Bortle Dark-Sky Scale Two designations for sites along the Buffalo National River from Woolum to Tyler Bend to Gilbert With a designation of two, the Milky Way can be seen in great detail! Star Parties are occasionally held at the Tyler Bend Campground. Lodging locations are available that provide access to a great natural night sky!

And oh that food! BBQ, smoked meats and more at Big Springs Trading Company of St. Joe, Craw Billy's Cajun cuisine at the turnoff to Gilbert, restaurant, deli and retail at Dry Creek Mercantile in Pindall, and Ben's Place in Gilbert where good food and Live Music can rock the evening!

This is also a great motorcycle country! The Lost Mine Run enters Searcy County near Pindall. Make sure and stop at the fabulous St. Joe M&NA Railroad Depot Museum! A Civil War historic marker is on the site.

Art lovers are in store for a wonderful treat at the amazing Buffalo River Art Gallery in Gilbert! Take home some locally produced artworks! Elk Ridge Trading Company also carries great local crafts next to Craw Billy's!

The Searcy County Ozarks offer some of the finest trail riding experiences east of the Rocky Mountains, with miles of scenic trails at both private horse camps and on public lands! Horses are permitted on the Buffalo River Trail from Woolum to Gilbert. They have to cross the river upstream of Tyler Bend as they are not permitted on the trails in the visitor center/campground area. It is about 12 1/2 miles from Woolum to HWY 65 and 3.7 miles from HWY 65 to Gilbert. There is a large pull off/parking area along the Shine Eye Road at HWY 65 where horse trailers can be parked for day trail rides. Horse camping is permitted at Woolum. The camping is on the north side of the river and the trail is on the south side so it is important to make note of river levels. The railroad trail downstream out of Gilbert is also a horse trail. This is a level trail along the old railroad bed for 2.4 miles one way. Contact Buffalo River Cabin near Gilbert and Wits End Ranch of St. Joe for lodging that permits horses!

The Ozark Highlands Trail connects with the Buffalo River Trail and shares the trail as it comes east through Tyler Bend and along the south side of the Buffalo National River. Multiple nice trails at Tyler Bend! The Ozark Highlands Trail starts at Lake Fort Smith State Park and is almost completed as it runs approximately 218 miles to Dillard's Ferry. Also, great, mostly level, mostly shaded hiking downstream of Gilbert, much of it along the old M&NA railroad bed! 2.4 miles one way. There is a hiking trail from HWY 65 to Gilbert of 3.7 miles. Don't forget the bug spray.

This area is also home to the Arkansas Quilt Trail! Be on the outlook for painted quilt blocks on barns and other buildings!

The Ozark Grinder Trail is a gravel grinder bicycle trail covering approximately 200 miles and 13,000 feet of elevation in some of the wildest, scenic, and remote parts of the north central Arkansas Ozarks! From Gilbert and St. Joe, through Tyler Bend at Buffalo National River and all the way to Fairfield Bay, Arkansas it climbs and descends steep grades and makes many creek crossings. The first annual Ozark Grinder Trail Race hopes to launch in 2021. This 134 mile race with more than 10,000 ft. of elevation gain will begin in Gilbert and end at Fairfield Bay. The Annual Arkansas High Country Race for bicycles is approximately 1,041 miles with 84,373 ft of climbing, unofficial estimates! The total adventure time on this course is 107+ hours! The annual race is typically held in June and is a self-supported ultra-biking event that comes through Tyler Bend.

Searcy County is rated by Niche as one of the Best Counties in Arkansas and All of America to Buy a House, for the Cost of Living, and as a place to Retire! 4th Best County in Arkansas to buy a house, (Top 6% in USA), 5th Best County in Arkansas for Retirees (Top 3% in USA), 11th Lowest Cost of Living in Arkansas (Top 5% in USA)!